If you're hiking the Appalachian Trail, fly fishing the Moorman's River, digging through antiques in Crozet, or taking in all the sights and spirits of the Brew Ridge Trail on 151, what's the best place to stop and have a beer and a meal? Blue Mountain Brewery, of course!

I've had the pleasure of taking in more than one sunset out there. The mountain views are just breathtaking and the beer is officially among the best of the whole South. Blue Mountain Brewery was chosen as one of the "South's Best Breweries" in Southern Living magazine and in Blue Ridge Outdoors Magazine 2020 "Best of the Blue Ridge" edition, they were voted by the public as Best Restaurant and Best Post-Adventure Hangout. You'll catch lots of people there grabbing a beer and a bite after hiking, many bringing their dogs along for the trip.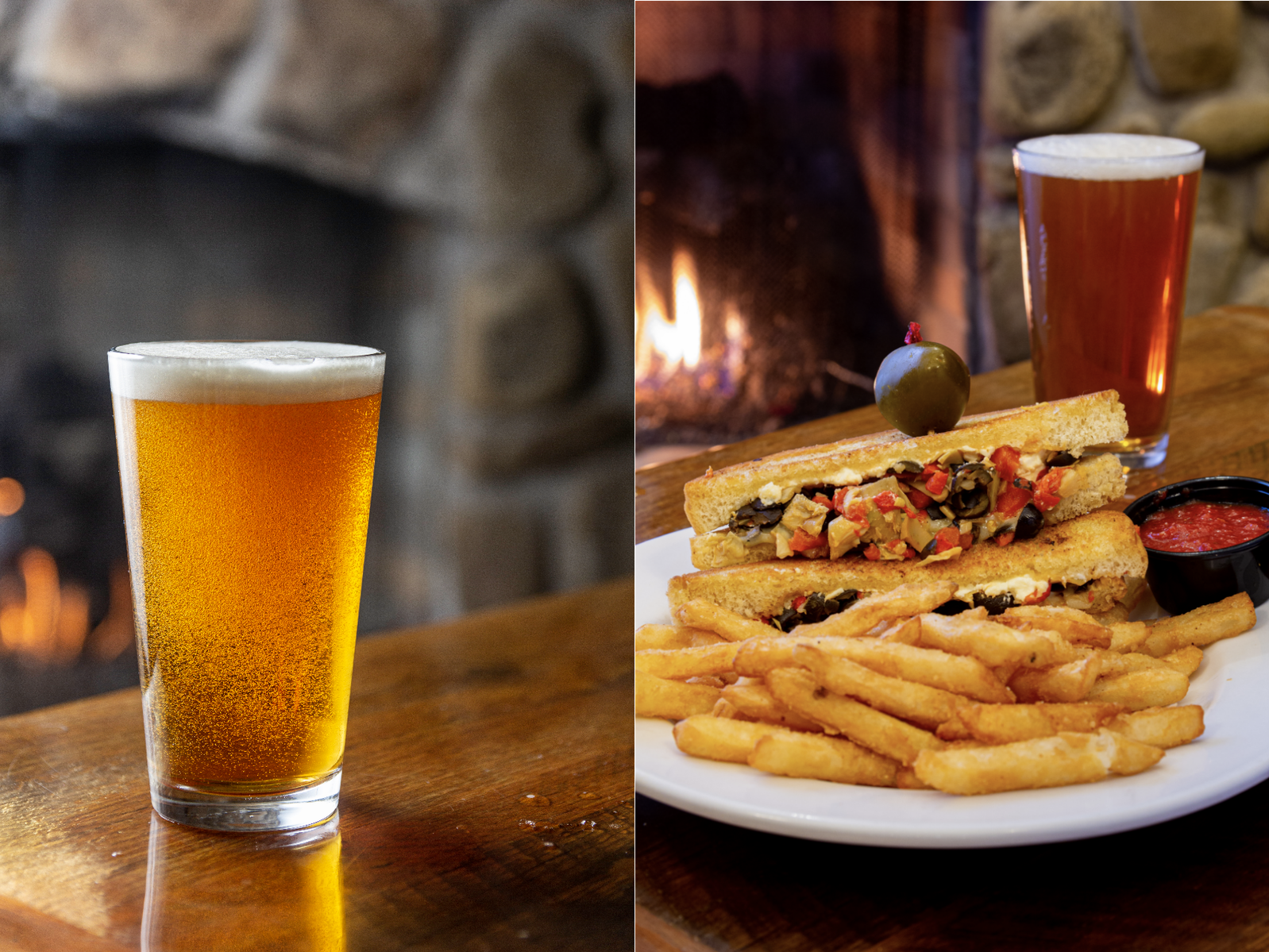 So, which beer is their best? While they are known for their flagship beer, the Full Nelson, which is a Virginia Pale Ale that's citrusy and floral, my favorite is the Red Zeppelin. It's a Red IPA that's malty, hoppy, and absolutely delicious. You can find the Full Nelson on tap all year long, but the Red Zeppelin is only on tap during the transitional period between winter and spring, giving you something to look forward to after the long holiday season is over.

Other notable brews are the fruity Simcoe Single Hop, the light and crisp Kölsch 151, and the perfect beer for stout drinkers, the Dark Hollow. If you're the adventurous type, you can choose to get a flight and try them all. At Blue Mountain Brewery, the flight is a 2.5oz sample of each of the ten beers that are on tap. Perfect for someone who wants to try a lot of beer styles in one sitting.
If you're looking for a great choice for lunch, dinner, or Sunday Brunch, Blue Mountain is your new favorite spot. One of my favorite things about the brewery is their commitment to being a sustainable business that uses as many local ingredients as possible. They use organic chicken breast, local produce, meats, and breads, and they grow 1/4 acre of their own hops right on the premises.

For this shoot, I had the pleasure of photographing a glass each of the Full Nelson, the Red Zeppelin, and the Kölsch 151 beers, a flight, the greek grilled cheese sandwich with beer battered french fries, and the Dark Hollow Bundt Cake made from Paris Cake Co, here in Staunton. Food photography is easy when you have such good looking (and tasting) food to shoot.